Orly Airport is one of the best resourced airports of its size. There is plenty to do to stave off boredom, from restaurants, cafes and bars to interactive play areas for the children, games rooms for the teenagers (and dads) and massage treatments for tired mums. There's also loads of shops.
Games room
In the public area of west terminal there is a games room with pinball, pool, table football and video games. Aéroports de Paris are in the process of building one in the basement of south terminal.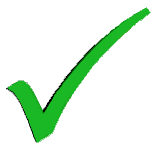 TOP TIP: There are a number of Playstation 3 (in the boarding lounges of halls A and D at Orly South) and Playstation 2 (halls 2, 3 and 4 of Orly West) points throughout the airport, where you can game way to your heart's content for free.
Play areas
Aéroports de Paris' airports (including CDG and Orly) have great children's play areas known as Gulli areas. They are interactive adventure areas – with specially designed safe floors – filled with mentally stimulating nooks and crannies to explore, as well as things like hopscotch, a distorting mirror and a giant abacus. At Orly there is one in the international boarding lounge of south terminal and one in the boarding lounge of hall 1 in the west terminal.
The boarding lounges of halls D, E and G in south terminal also have smaller play areas for very little ones.
Beauty salon
In hall 2 of west terminal there is a beauty salon, where you can get skin treaments, massages and makeovers. There are also a couple of massage chairs beyond security, one in each terminal.
Nearby attractions
TThe chances are you're visiting Paris if you fly to Orly Airport, and there is a huge amount to do and see in the romance capital of the world, from famous old churches like Notre Dame and the Sacre Coeur to the Louvre museum and art gallery, the Arc de Triomphe and the Eiffel Tower. Your best bet is the Paris Museum Card which gives you entry to more than 70 museums and monuments around Paris. Depending of how many museums do you want to visit, the price changes. There are various packs for days:
- 2 days: 48 euros.
- 4 days: 62 euros.
- 6 days: 74 euros.
Apart from the historic sites, one of the biggest tourist attractions in Paris (and France) is Disneyland Paris. In fact, it is the single biggest tourist attraction in Europe, welcoming more than 15 million tourists a year. Located 20 miles east of Paris, the 4,800 acre park was first opened in 1992. It now contains two theme parks (Disneyland Park and Walt Disney Studios Park), seven hotels, a golf course, a railway station and its very own town, Val d'Europe.
Planespotting
There are a few good hotels for planespotting at Orly. The rooms at the back of the Hilton, for example, offer views of aircraft parked at the west terminal as well as every plane that taxis out for departure on runway 25. Another option is the Ibis Hotel. Ask for room 434, 438, 452 or 456.