If you're flying from Orly Airport, the chances are you're staying in the Eurozone. However, there are also plenty of flights to Africa, the Middle East, the UK and other non-Euro countries. If that's the case, you can change your money right here at Orly Airport.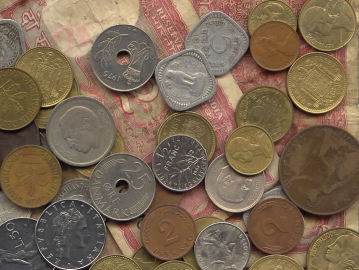 Currency exchange
There are two Travelex currency exchange offices at Orly, both in south terminal. Here you can not only exchange currency and traveller's cheques but make international money transfers, buy phone cards and get refunded the VAT on all your French purchases.
The first branch is in the public area at departures, near the domestic flights baggage carousel. It is open from 6.30am to 10.30pm. The other, beyond passport control in departures hall B, is also open from 6.30am to 10.30pm.
Banking
The established bank across all of Aéroports de Paris' airports is HSBC, which has been in Orly and Charles de Gaulle for more than 10 years. There is a fully-operating branch in Orly next to Arrivals, offering a complete range of banking services. It is open from 8.45am to 5pm daily. There are also ATMs throughout the airport.